Upcoming course: Corrosion in stainless steels and superalloys
Our Dean Ferruccio Resta visiting PoliLaPP
In memory of Bruno Mazza – Milan, October 25 2019
Scuola di perfezionamento e specializzazione "Luca Bertolini" – Milan, September 9-13 2019
La protezione catodica per gestire la sicurezza delle reti idriche – Milano, 4 luglio 2019
Infracorr 2019 – Managing corrosion of bridges and infrastructures – Milan, May 28 2019
Risk management in infrastructures – Milan, June-October 2019
The article on structural failure and corrosion of rebars in prestressed concrete by Pietro Pedeferri has now been re-published on Structural
Giornata di studio "Pietro Pedeferri" and dedicated number of Structural
Durabilità delle opere in calcestruzzo armato (NTC 2018) – Uso di sistemi di protezione catodica e altre protezioni aggiuntive: Milan, October 25, 2018
Reti Idriche: Nuovi orizzonti nella qualità del servizio: Naples, September 18, 2018
NACE Europe best poster award goes to our PhD student Mehdi: congratulations!
2nd Conference & Expo – NACE – Genova, May 27-29 2018
Giornate Nazionali di Corrosione e Protezione dei Materiali: Milan, June 28-30, 2017

Upcoming course: Corrosion in stainless steels and superalloys
PoliLaPP and Centro Inox jointly organize a course on the corrosion of stainless steels and superalloys. The course will be hosted at Politecnico di Milano, and is scheduled on July 1-2-7-8, 2020. For more information please download the course leaflet.
Back to top

Our Dean Ferruccio Resta visiting PoliLaPP
Professor Resta, Dean of Politecnico di Milano, visited the laboratories of PoliLaPP. The visit has been documented and reported on the University website – read here – and on facebook – see here.
Back to top

In memory of Bruno Mazza – Milan, October 25 2019
The Department of Chemistry, Materials and Chemical Engineering "Giulio Natta" organizes a one-day session in memory of Bruno Mazza on October 25, 9 am – 5 pm. For further information take a look at the event flyer.
Back to top

Scuola di perfezionamento e specializzazione "Luca Bertolini" – Milan, September 9-13 2019
CINCOMINET, in collaboration with AIMAT and INSTM, organizes the School "Scuola di perfezionamento e specializzazione "Luca Bertolini", dedicated to durability, corrosion, diagnostic and repair techniques in reinforced concrete structures. The School will take place in Milan from September 9 to 13. Here you can find the School program and flyer with information on registrations.
Back to top

La protezione catodica per gestire la sicurezza delle reti idriche – Milano, 4 luglio 2019
During the Italian conference on corrosion, "Giornate Nazionali sulla Corrosione e Protezione", which will take place in Palermo, July 3 to 5 2019, PoliLaPP – Laboratorio di Corrosione dei Materiali "P. Pedeferri" organizes in collaboration with APCE a workshop on cathodic protection in water pipelines, titled "La protezione catodica per gestire la sicurezza delle reti idriche".
The workshop will be held on Thursday, July 4 from 9.20 to 11.00.
If you wish to participate, please contact directly APCE (segreteria@apce.it) or the conference secretariat (http://www.aimnet.it/gncorrosione/iscrizioni/).
A discount on the participation fee is reserved to APCE members.
Back to top

Infracorr 2019 – Managing corrosion of bridges and infrastructures – Milan, May 28 2019
PoliLaPP is actively involved in the Infracorr 2019 conference – Managing corrosion of bridges and infrastructures organized by partners of the Enterprise Europe Network, which will be held in Milan on May 28 2019. To know more check the flyer:
Infracorr 2019
Back to top

Risk management in infrastructures – Milan, June-October 2019
PoliLaPP participates as teaching staff in the Master course on Risk management in infrastructures, organized by Cineas, which will be held in Politecnico di Milano from June to October 2019. To know more, check the following link:
Infrastructures risk management Master course
Back to top

The article on structural failure and corrosion of rebars in prestressed concrete by Pietro Pedeferri has now been re-published on Structural
The article, written by prof. Pietro Pedeferri and titled "Reinforced and prestressed concrete. Structural failures and rebars corrosion", originally appeared in 2003 on the Journal "L'Edilizia" (N. 129, august 2003, pp 50-59). It has now been re-published on the Journal "Structural", 10 years after the disappearance of prof. Pedeferri. You can find the article at the following link: Structural – Nov-Dec 2018.
Back to top

Giornata di studio "Pietro Pedeferri" and dedicated number of Structural
On November 30, 2018 Politecnico di Milano hosted the first edition of the Giornate di Studio "Pietro Pedeferri", organized by PoliLaPP, entitled: "From research to industry: the new frontiers of corrosion science and engineering". The workshop, in memory of Pietro Pedeferri (1938-2008), aims at presenting the most recent researches and applications of corrosion science and engineering. The workshop finds its collocation in the corrosion school that had Pietro Pedeferri as founding father.
The presentations are now available for download: please follow this link to download the archive.
The November-December number of the Journal "Structural" is dedicated to the workshop. You can find it at the following link: Structural – Nov-Dec 2018.
Back to top

Durabilità delle opere in calcestruzzo armato (NTC 2018) – Uso di sistemi di protezione catodica e altre protezioni aggiuntive: Milan, October 25, 2018
PoliLaPP supports the upcoming conference on the durability of reinforced concrete structures. For more information click here
Back to top

Reti Idriche: Nuovi orizzonti nella qualità del servizio: Naples, September 18, 2018
PoliLaPP joins the convention on water pipelines with an intervention dedicated to cathodic protection. For more information click here
Back to top

NACE Europe best poster award goes to our PhD student Mehdi: congratulations!
Our team member Mehdi Attarchi, PhD student who holds the APCE fellowship, was awarded with the best poster in the student session of the 2nd NACE Conference and Expo 2018 organized by NACE Milano Italia Section. NACE Milano Italia Section, NACE Europe and BP will cover the costs for the participation to the NACE Corrosion 2019 conference, which will be held in Nashville. Congratulations Mehdi!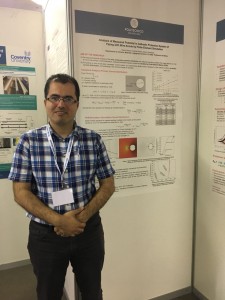 Back to top

2nd Conference & Expo – NACE – Genova, May 27-29 2018
PoliLaPP joins the second Conference & Expo organized by NACE Europe and Nace Milano section – From the industry to the industry, which will be held in Genoa from 27 to 29 of May 2018, with various oral presentations. Marco Ormellese and Andrea Brenna will chair the Cathodic Protection sessions. Visit the conference website
Back to top

Giornate Nazionali di Corrosione e Protezione dei Materiali: Milan, June 28-30, 2017
PoliLaPP ha organizzato in collaborazione con AIM, Associazione Italiana di Metallurgia, la XII edizione del convegno nazionale dedicato alla "Corrosione e Protezione dei Materiali", svoltosi presso l'aula Rogers del Politecnico di Milano.
Questa edizione delle Giornate Nazionali di Corrosione e Protezione, coordinata da Fabio Bolzoni, Marco Ormellese e MariaPia Pedeferri, per la prima volta nella storia di questo convegno, ha visto il numero dei partecipanti superare quota 200. Numerosi ricercatori provenienti dalle diverse università italiane e operatori appartenenti al mondo industriale hanno presentato più di 100 memorie orali, suddivise nelle 12 sessioni tecnico-scientifiche. La sessione "corrosione delle opere in calcestruzzo armato" è stata dedicata al ricordo del nostro collega prof. Luca Bertolini, prematuramente scomparso.
Il Dipartimento di Chimica, Materiali e Ingegneria Chimica "G. Natta" ha avuto un ruolo centrale, con ben 20 interventi. Durante il convegno è stata consegnata al prof. Luciano Lazzari la medaglia di titanio, istituita dall'AIM nel 2002, e in questa occasione intitolata alla memoria del prof. Pietro Pedeferri.
Sono stati inoltre organizzati tre workshop dedicati alla protezione catodica delle reti idriche interrate (a cura di APCE), alla corrosione negli impianti petrolchimici (a cura di NACE Italia Milano Section) e all'utilizzo degli acciai inossidabili nel settore chimico (a cura del Centro Inox).
Una selezione di memorie presentate al convegno sono state pubblicate sulla rivista "La Metallurgia Italiana", che ha dedicato il numero di luglio alla tematica della corrosione.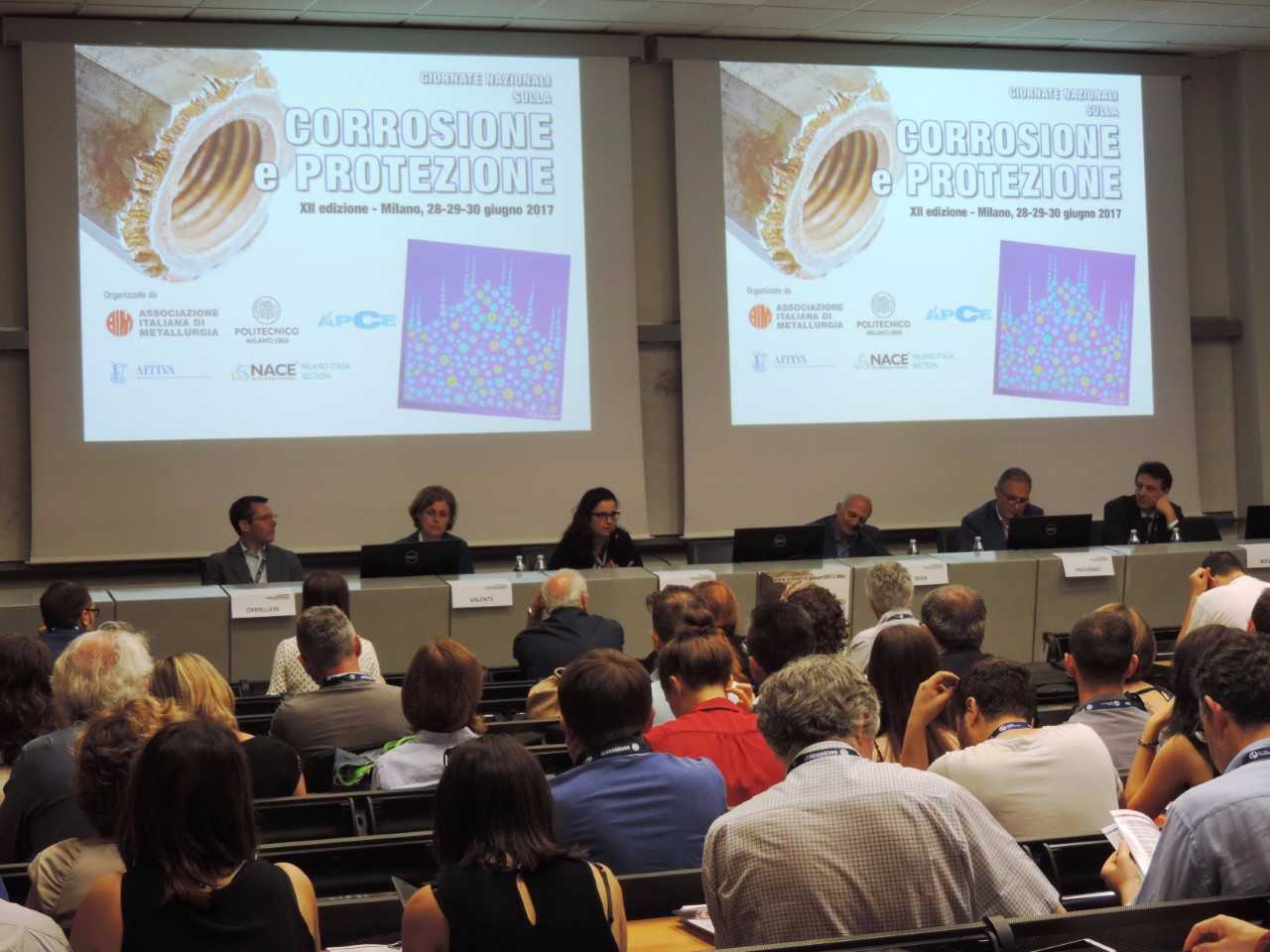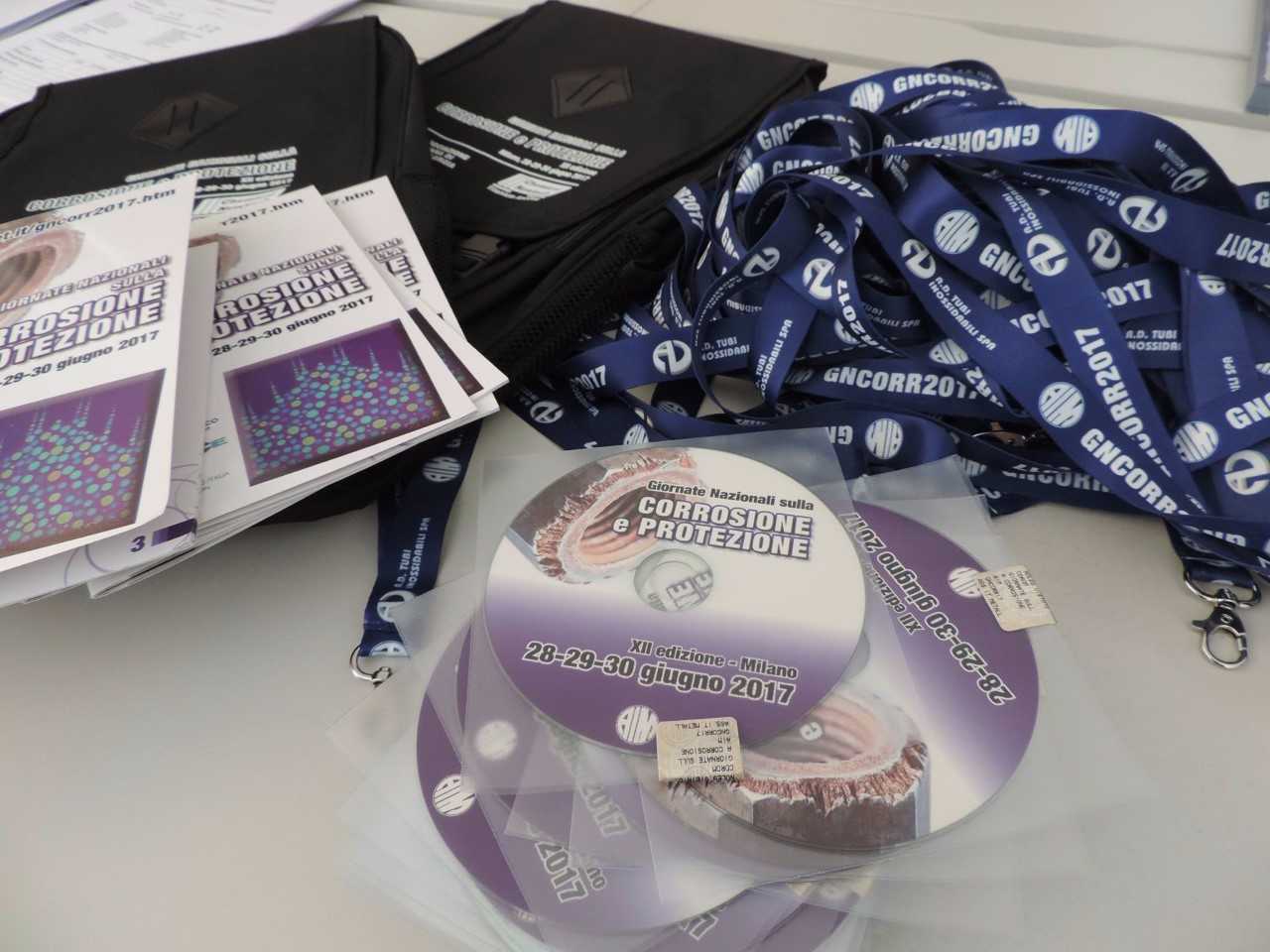 Back to top

Our Corrosion Museum is now open
The Corrosion Museum entitled to Pietro Pedeferri has opened in its brand new appearance!
Still located in the PoliLaPP offices, the Musem has been fully renovated, cases catalogued and some of them summarized in a Book of Case Histories.

Back to top

Corrosion: Stainless steels and superalloys. Theoretical-practical advanced course (in Italian), November-December 2016
The new edition of the course on stainless steels and superalloys, organized in collaboration with Centro Inox, will cover 5 days in end November-early December 2016. For further information, you can contact Centro Inox. The course will be in Italian.
Back to top

EUROCORR 2015 – Graz, September 6-10 2015 – Visit PoliLapp stand!
PoliLaPP participates to Eurocorr 2015, which will be held in Graz, September 6-10: we bring in four oral interventions, and the PoliLaPP stand is back – come visit us!

Back to top

PhD Workshop with Progetto Rocca – MIT – Thursday, January 8 2015
On January 8 the PhD in Materials engineering hosted a workshop on the characterization techniques for materials engineering. The workshop proposed interventions from Dr. Seita, MIT, Prof. Bemporad, University of Roma Tre, Prof. Bernasconi, University of Milan Bicocca, and Dr. Andena, Politecnico di Milano. The participation of Dr. Seita was supported by a seed fund between Ti&Fun and MIT Demkowicz group, related to the correlation of grain boundary microstructure with the corrosion resistance of aluminum.
Read the event program
Back to top

International conference Corrosion and Scale Inhibitors. To the Memory of I.L.Rozenfeld – Moscow, October 14-17, 2014
The Frumkin Institute of physical chemistry and electrochemistry, in collaboration with Gubkin Russian State University of Oil and Gas, organized the international conference "Corrosion and Scaling Inhibitors. To the Memory of I.L.Rozenfeld" in Moscow, dedicated to the 100th anniversary of I.L.Rozenfeld, one of the creators of corrosion inhibitor science. The International Journal of Corrosion and Scale Inhibition (IJCSI) provided informational support of the Conference. The conference covered all aspects of the theory and practice of metal protection by
inhibitors. PoliLaPP participated with a presentation by Fabio Bolzoni (read the article here).
For further information you can visit the conference website.
Back to top

EUROCORR – Pisa, September 8-12, 2014
Congrats Ehsan!
During the EUROCORR conference Ehsan Fallahmohammadi, PhD in 2013 with PoliLaPP and now working at Prysmian, received the prize for best young researcher presentation in the Oil and Gas session. The prize is sponsored by ANTIKOR – International Scientific and Educational Corrosion Center, Gubkin Russian State University of Oil and Gas.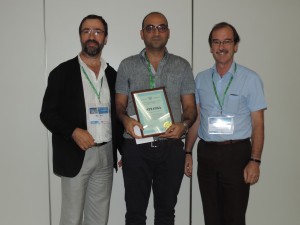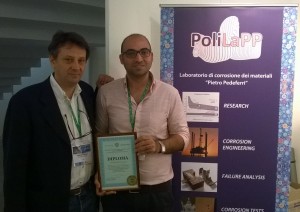 The conference EUROCORR, organized by AIM – Associazione Italiana di Metallurgia and by EFC – European Federation of Corrosion, was held in Pisa from 8 to 12 September.
The main theme of the event was: "Improving materials durability: from cultural heritage to industrial applications".
PoliLaPP participated with a plenary lecture by Luciano Lazzari, conference chairman, as well as with scientific interventions (Tuesday 8: MariaPia Pedeferri, Thursday 11: Fabio Bolzoni, Andrea Brenna, Maria Vittoria Diamanti and Marco Ormellese), and with a stand in the exhibition area.
The conference also hosted an exhibition of Pietro Pedeferri's paintings.
More information available at the conference website: Eurocorr
Back to top

Conference: Pietro Pedeferri e la scuola di corrosione e protezione dei materiali al Politecnico di Milano

The conference, in memory of Pietro Pedeferri and dedicated to the School of corrosion of Politecnico di Milano, was held in occasion of the 150th anniversary of Politecnico.
More information on the conference and on the exhibition organized within are available at the following links:
Programma Convegno Pedeferri
PoliLaPP – Convegno Pedeferri
150 Polimi – Convegno Pedeferri